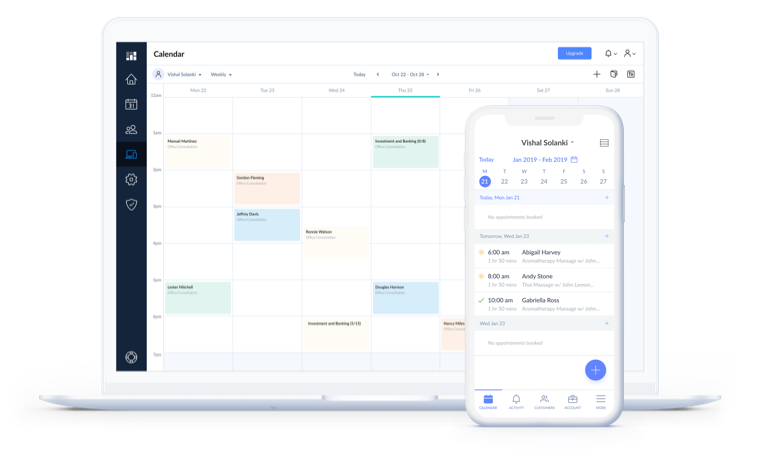 Get your A+ tutor scheduling app
.
Access a real-time view of your calendar on any device and receive instant booking updates.
Get your FREE account
Simple self-booking 24/7

Enable parents and clients to schedule tutoring sessions online with your custom Booking Page. Share the link and get booked around-the-clock.

No more cutting class

Set up automatic email or text reminders so your clients don't miss their study sessions 📚 Make the most of your bookable hours, every day.

Recurring sessions made easy

Confirm bookings in advance and give students regular spots on your calendar. Connect with Square or Stripe to accept secure payments ahead of time.

Get bookings from social media

Display a 'Book Now' button on your Facebook and Instagram profiles. Turn online visitors into new clients and get top marks for convenience.

Offer virtual tutoring sessions

Meet students face-to-face with a click. By adding Teleport or Zoom video links to appointment confirmations, your services reach a global audience.

Receive instant updates

Work smarter with a real-time view of your schedule. The Setmore mobile app notifies you of new and changed bookings while you're on the go.
Tutors
❤️
Setmore
4.75/5 rating based on 749 reviews on Capterra.

4.6/5 rating based on 233 reviews on Facebook.
Mistletoe Musikgarten

I easily save 20-25 hours every semester. My piano students now schedule and cancel their own lessons. It's perfect for me and for busy young families.

―Carol Spencer
84%

of potential clients trust online reviews as much as a personal recommendation.*

Show you're in a league of your own by featuring positive testimonials on your Booking Page.

*Bright Local
"

This software has changed the way we do business.
Give your students the power to book any time, with online tutoring scheduling software.
Get your FREE account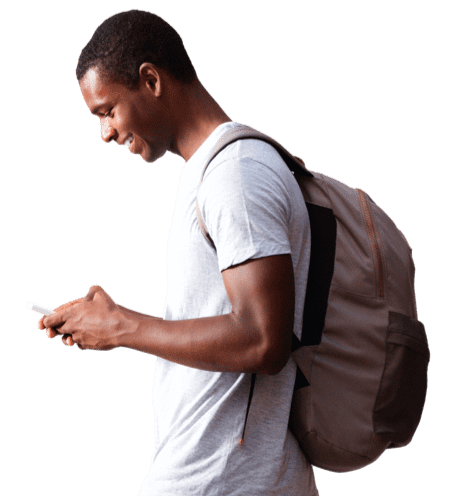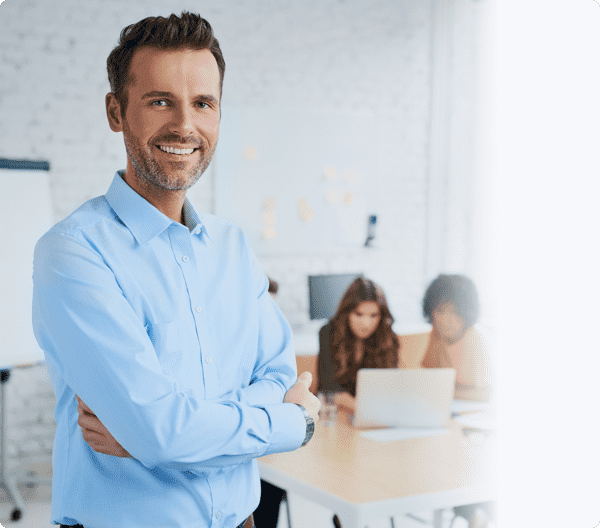 Who's ready to streamline scheduling? ✋
Empower clients to manage their own bookings online. With a tutoring appointment scheduler, you can focus on quality of learning.
Get your FREE account
Choose all-in-one online tutoring scheduling software.
Customize your Booking Page

Display available tutoring slots on your Booking Page and allow clients to book when it suits them.

Services can be set up with different time allotments, creating a straightforward self-scheduling process.

Activate website booking

Turn your online traffic into new students by adding a 'Book Now' button to your website.

Link your online tutoring management software with popular site builders like WordPress, Squarespace and Wix.

Integrate with Facebook

Make it easy for your profile visitors to book sessions, without leaving the Facebook app.

Here are step-by-step instructions to accept appiintments from your profile, posts and ads.
FAQs
.
Start by signing up for a Setmore Free, Pro or Team account. No matter the plan you choose, you'll receive a free online Booking Page. This displays your service menu, availability, fees and company details.

Clients can view your real-time availability and self-book appointments 24/7. When a booking is confirmed, your Setmore calendar updates instantly.

For more, read our guide to setting up an online tutoring booking system.

The Setmore-Instagram integration enables you to accept tutor appointments from your profile and posts.

Feature a 'Book Now' button on your Instagram business page that directs your audience to your Setmore Booking Page.

When a potential customer visits your profile or reads an engaging post, they have the option to book right away. There's no need to contact you or leave the Instagram app.

Read how to connect your tutor booking software with Instagram >

Choose a video integration to activate. Teleport is available to Free plan customers, enabling them to set up video meetings for up to 4 people. Those on Pro or Team can provide classes for larger groups using Zoom or Teleport Premium.

Video links are automatically included in staff and client email confirmations.

Our support articles provide step-by-steps to set up Teleport and Zoom tutoring sessions. By integrating your tutor scheduling app with a payment gateway, you can also take advance payments.

Activate one of your tutor scheduling system's payment integrations. Free plan customers have access to the Square integration, which facilitates debit and credit card transactions. Pro and Team customers can also choose from the PayPal and Stripe integrations.

For step-by-step instructions, read our guide to receiving payments through your online Booking Page.

Yes. A Free account enables you to add 4 staff logins, each with a unique calendar and booking link. As an account admin, you can view all staff schedules from your dashboard.

Team customers subscribers are able to continue adding staff logins and everyone gains access to gated features and integrations.

Learn more about staff scheduling with your tutoring management software.

Yes. You can continue adding services with your tutor management software for free. Each time you create a service, you're able to assign specific staff members. This way, you and your clients see the availability of relevant tutors before confirming a booking. You can also edit and remove service providers as required.

Open the web app and click an available space in your Setmore calendar. In the Appointment Details window, select a service, time slot and customer. You can also accept payment if needed. Save the appointment and you're done.

For more, read our support article on adding appointments using your free tutoring scheduling software. With a Pro or Team account, you can also set appointments to repeat.

Open the web app and head to Settings > Classes. Click '+ Create New Class' and specify a name, description, cost, duration and maximum number of seats. Save the class and add session times. This enables clients to confirm seats using your Booking Page.

For illustrated instructions, view our support article on adding classes to your tutoring booking system. You'll also learn how to manage attendees using your Setmore calendar.

All client information gathered through your calendar, Booking Page and app's 'Customer' tab is stored in Setmore. Every client has a 'Customer Profile' that collects and updates their contact details, appointment history, payments and more. You can sync information with various third-party CRM and marketing tools to increase engagement with your tutoring services.

Learn more about Customer Profiles and sign up for your tutoring management software free.

Yes. Your Booking Page is customizable with your logo, brand colors, team photos, reviews, Instagram stream, and more. You can also edit its URL to feature your company name.

Booking Pages are indexed in Google so they appear in search results like other websites. This is invaluable for businesses that thrive on local clients.

Those on Pro or Team plans are also able to remove Setmore's branding from their Booking Page.

Yes. Navigate to Settings > Booking Page > Reviews in your Setmore web app and activate the reviews section. You'll see another switch below to activate email review requests.

For more, read our support article about your tutor scheduling tool's reviews section.
For more information, check out our Support Center.

Make the magic happen, we'll make sure it happens on time.
Sign me up